Thoa ("TK") Finkelstein, CPA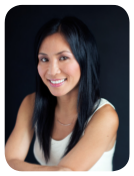 Thoa ("TK") Finkelstein, CPA has a B.S. in Accounting from George Mason University and holds an active CPA license with the Commonwealth of Virginia (license #21056). She has been our Tax Director since 2013.
She began her accounting career as an auditor with Price Waterhouse LLP in Washington D.C. Her clients included government and quasi-government agencies, namely Amtrak and the Federal Reserve Board. Subsequently, she was a finance manager with GE Capital in Seattle, WA. While at GE, she specialized in business process improvements using Six Sigma principles. She obtained a Black Belt certification and eventually branched out as an independent business consultant for GE Capital and GlaxoSmithKline.
TK moved to Singapore in 2009. She has extensive knowledge on FATCA, Voluntary Disclosure Programs, Expatriation, including technical expertise with complex Form 8854s (expatriation), Form 8621 (foreign passive investment reporting), and Form 5471 (reporting interests in foreign corporations).
thoa-aets@expattaxUSA.com
Jayne Rea EA, ACMA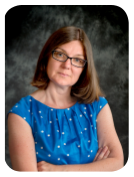 Jayne Rea, ACMA has a BSc in International Business and Modern Languages from the University of Aston in Birmingham, U.K. In 1997 Jayne qualified as a CIMA (Chartered Institute of Management Accountants) accountant and has over 20 years of accounting experience in industry. Jayne is also an Enrolled Agent (license # 118221) who has been admitted to practice before the IRS.
Jayne moved overseas in 2003 with her role as Financial Controller for Dyson Limited. During her time in Malaysia, New Zealand and more recently Singapore Jayne has worked for various multi-national companies assisting with the set-up of new legal entities and within these roles has covered many aspects of accounting and corporate and personal tax compliance.
Jayne joined American Expat Tax Services in 2010. She has extensive knowledge of Form 2555, Form 1116 and can provide advice of the impact of moving from low tax jurisdictions to high tax jurisdictions and vice versa. She also has technical expertise with Form 8621 (reporting foreign passive investments) and Form 5471 (reporting interest in foreign corporations).
In 2013 Jayne re-located home to the U.K. where she is now continuing to support the existing client base in Singapore and our growing client base in Europe.
jayne@expattaxUSA.com
Elizabeth Harkness, CPA
Elizabeth Harkness, CPA has a Masters of Taxation from California State University East Bay, a B.A. from Boston University and holds an active CPA license with the State of Georgia (# CPA025681). Elizabeth began her tax career with Williams Benator & Libby LLP, a full service regional tax firm based in Atlanta GA. She remained with WBL for more than 9 years and developed tax expertise in a wide range of industries including real estate, manufacturing, distribution, and software development. Her specialities include federal and state income tax compliance for corporations, LLCs, S-corporations, and high net worth individuals including the complex issues of US persons and foreigners owning a domestic or foreign corporation.
Elizabeth moved to Singapore in 2013 and joined American Expat Tax Services in 2015. She has extensive knowledge of Forms 5471, 5472, 1120-F and 1040NR.
elizabeth@expattaxusa.com
Amanda St. Claire, J.D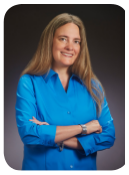 Amanda St. Claire, J.D., earned her BA from Dickinson College, Carlisle, PA (1991) and her Juris Doctorate from Tulane University School of Law, New Orleans, LA (1998). She is a former U.S. Navy JAG (Judge Advocate General's Corps) and is an attorney in active status and good standing with the Colorado bar (30402).
After living in Jakarta, Indonesia for 4 years, Amanda initially established her practice in Singapore in 2008 under the name Expat Tax USA providing tax notice response services, tax advice and filing support to individuals in Indonesia, Singapore, and Malaysia. As an attorney, Amanda is able to act as a liaison to tax attorneys around the globe to ensure adequate representation in matters before the IRS and state authorities.
Due to the demand for personalized tax services, Amanda incorporated the practice in 2010 and expanded her team of professionals to increase the types of services offered. Trusted advisor to hundreds of clients, Amanda has become an expert in guiding individuals through the various voluntary disclosure programs and expatriation as it has evolved over the years. A regular trainer on U.S. tax compliance at the American Association of Singapore, Amanda has also served on a discussion panel with the visiting IRS attaché from the U.S. Embassy in Beijing. Amanda is an active member of the National Association of Tax Professionals.
amanda@expattaxUSA.com